Cleft lip and palate care in Eastern India (smile train)
Every year about 35000 children are born in India with Cleft of Lip / Palate .These children are with normal intelligence, but faces problem like poor speech, hearing impairment, and social stigma.
The Mission Hospital, Durgapur is a proud partner of the The Smile Train, a New York based non - profit organization that aims at improving the lives of children born with cleft lip and /or palate. The Smile Train has helped us in improving the quality of treatment by funding for free treatment of these patients.
Partnership with The Smile Train signifies that we provide -
* Quality corrective surgery and multidisciplinary team approach.
*State of art operation theatre and post operative care.
*Proper counseling.
*Proper rehabilitation.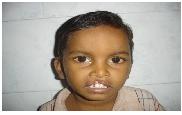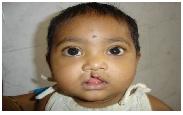 Director of the Smile Train Program at The Mission Hospital, Durgapur –
Dr Krishnendu Goswami
MS (Gen. Surgery), MCh. (Plastic & Reconstructive Surgery)
Ph- 9800881729
In association with The Smile Train, we are committed to create many more smiles and bring back these children to the main stream of life.
Website- www.smiletrainindia.org
LEARN MORE ABOUT US
VISITING US?
All you need to know before visiting Mission Hospital Durgapur
Contact Details
The Mission Hospital
Immon Kalyan Sarani,
Sector IIC Bidhan Nagar,
Durgapur - 713212, Burdwan, West Bengal
Phone No.: 8687500500