Pharmacy
24x7 Pharmacy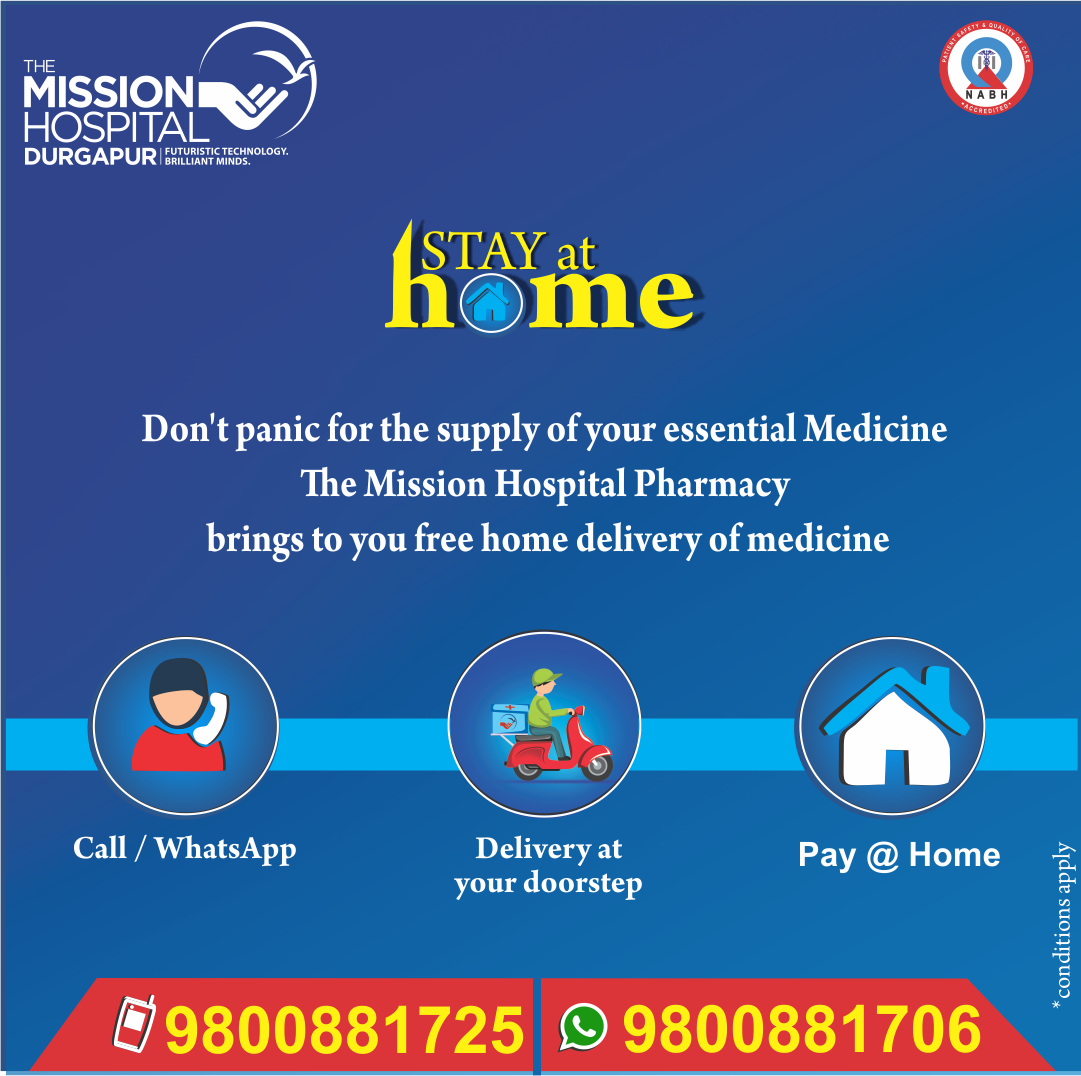 The hospital Pharmacy is open 24*7. It is well stocked and provides all the drugs that are prescribed by the doctors in the hospital. We have in our stocks some imported drugs too that are sometimes prescribed according to the need. Our pharmacy offers a range of services, including:
Accurate and timely medication delivery

Support for safe and proper medication management

Vaccines

Surgical accessories

prosthesis and implants for various needs

Post-surgical supplies

Homecare testing devices (blood sugar, blood pressure)

Skincare products
We have separate pharmacy for out- patients and in-patients to ensure.
In order to avoid the every time running around to fetch the medicine for the patient by the bye stander, Mission Hospital provides delivery of medicines to the patient private room by our staff.
Hospital Pharmacy as well as Outreach Clinics provide free home delivery of medicines for purchases above Rs 500.
LEARN MORE ABOUT US
VISITING US?
All you need to know before visiting Mission Hospital Durgapur
Contact Details
The Mission Hospital
Immon Kalyan Sarani,
Sector IIC Bidhan Nagar,
Durgapur - 713212, Paschim Bardhaman, West Bengal
Phone No.: 8687500500